Although we are starting to move away from patio season, it is never too early to start thinking about spring and 3&4 season room additions. Over our 40+ years of business in the home remodeling industry, we have completed a wide variety of 3&4 season porches, each one thoughtfully designed to meet the unique needs of our homeowners. Here are three ways 3&4 season additions add value to your home along with some examples of EdgeWork's home remodeling projects:
1. More Livable Space 
Adding a 3 or 4 season addition creates additional overall square footage in your home. Creating this added livable space gives you more room to entertain your guests, relax, and store belongings. Expanding a home's living space makes life more enjoyable for homeowners now and creates an attractive selling feature in the future.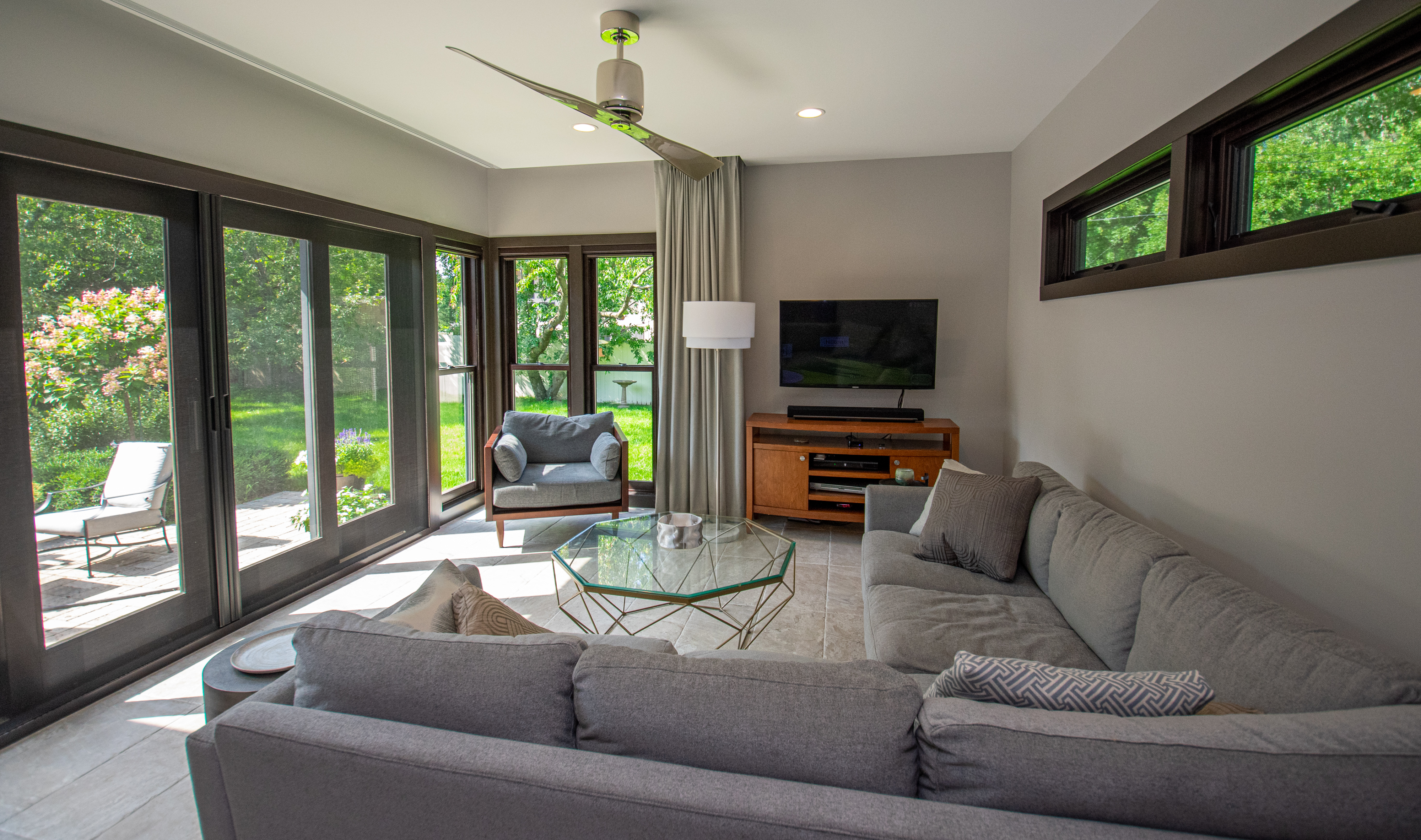 2. Versatility
3 & 4 season additions allow you to enjoy the best parts of the outdoors without playing victim to the elements or pesky insects. Our team at EdgeWork has designed many 3&4 season additions. This award-winning project is completely convertible with the use of panoramic door systems and retractable screens, creating a perfect and flexible environment 365 days per year.

3. Buyers Value Multi-Season Spaces
The added square-footage and adaptability of a 3 or 4 season room addition will ultimately increase the overall value of your home. Buyers are looking for more space and unique areas in which they can relax. A 3 or 4 season addition delivers on both of these fronts.
If you're thinking about enhancing your property with this or any home remodeling project, please reach out to our experts at EdgeWork Design Build for guidance and advice. Located in Minneapolis, MN, we have been serving the entire Twin Cities community for more than 40 years. We'll take the time to analyze your needs and help you find the solution that fits you best. To start your free consultation, call our office and speak to one of our friendly team members today at (952) 401-3900 or email us at info@edgework-designbuild.com. You can also follow us on Facebook for the latest news and updates.